Hi everyone! This week on Mushroom moon designs I have been sharing over on Facebook and Instagram some short videos on some quick and easy ideas to try in your art journal! I show you how I make a fashionista page, a collage page and a page using negative space and scribbles!
I'd like to say I got these ideas all by myself but they were inspired by projects in the book "Fast Art" by Bev Speight which I borrowed from my library. Over on Etsy this week I have released a Lord Of The Rings/ Middle Earth printable digital junk journal kit with papers, pockets and ephemera! I think that fantasy themed journal kits are quite hard to come by so I thought I'd make one myself! You can get yours over in my Etsy shop now!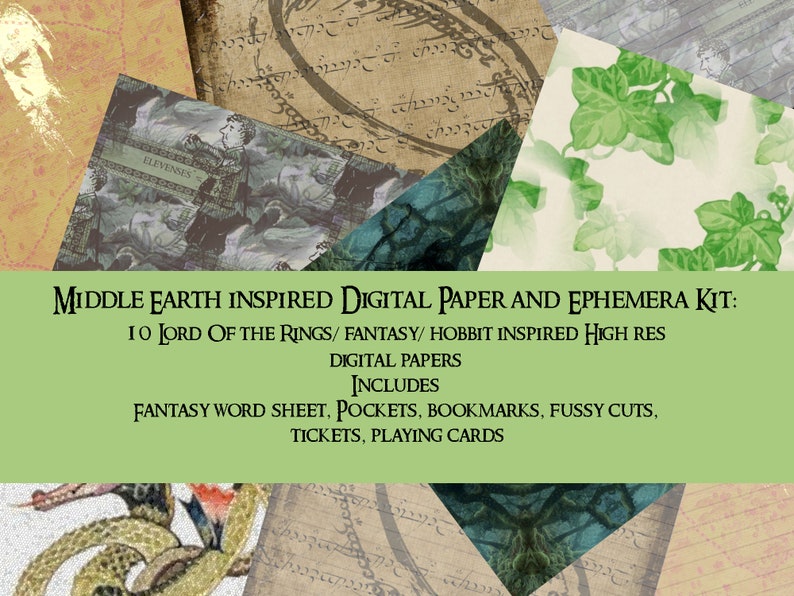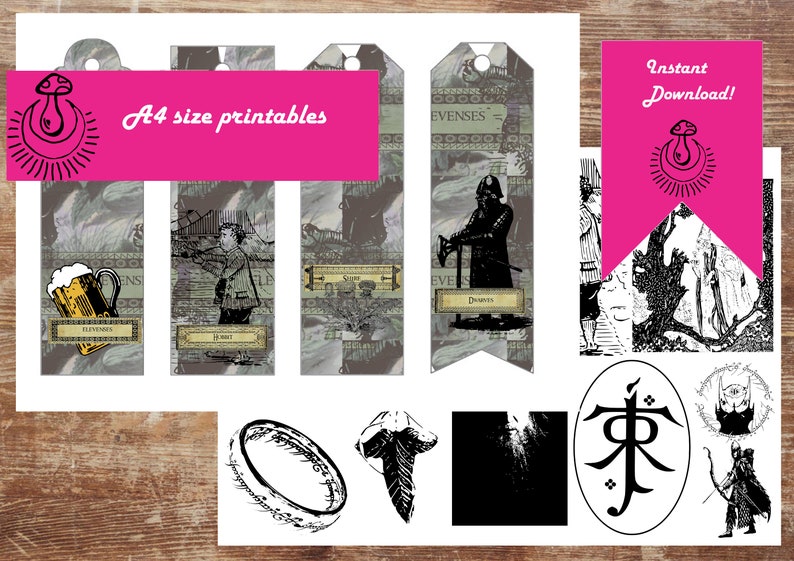 Don't forget to go and check out my You Tube video! This week we are doing part three of our altered book! I will be making some mixed media journal pages!
And here is this weeks FREEBIE! Yes, every week over here on mushroom moon designs I create and give away a free download for junk journaling or paper crafting! This weeks Freebie is a selection of 3 J. R. Tolkien tags for you to print off, cut out and use in your journals, paper crafts or even for gift wrapping!
Don't forget to head on over to my Freebies page to get more free printables!